Making jewellery truly personal and momentous
Choose from a range of design combinations

Soncur offers products in various shapes (heart, circle, square), base metals (silver or gold), and plating (rhodium or gold).

Add sound, a personal touch, to your jewel

Upload your "moment" sound file either while ordering or anytime after placing your order. Your sound gets printed on the jewel.

Relive your precious moments forever

With soncur mobile app : Scan the jewellery and relive the moment again and again.
How personalization works
The process that goes into blending your priceless moments into precious jewels.
Step 1: Start creating your jewellery on Soncur's website

Choose from our range variations (shapes, metals) to personalize.

Step 2: Add your sound, a voice note, a personal touch

Upload your recorded sound file whenever ready after you've placed your order.

Step 3: We craft it for you, blending art with sound

We use a patented technology to convert invisible soundwaves into a metallic layer.

Step 4: You have your precious 'momentous' jewellery

Not just the jewel, you'll can listen in and relive the moment anytime on Soncur's App.
FAQs on Personalized Jewellery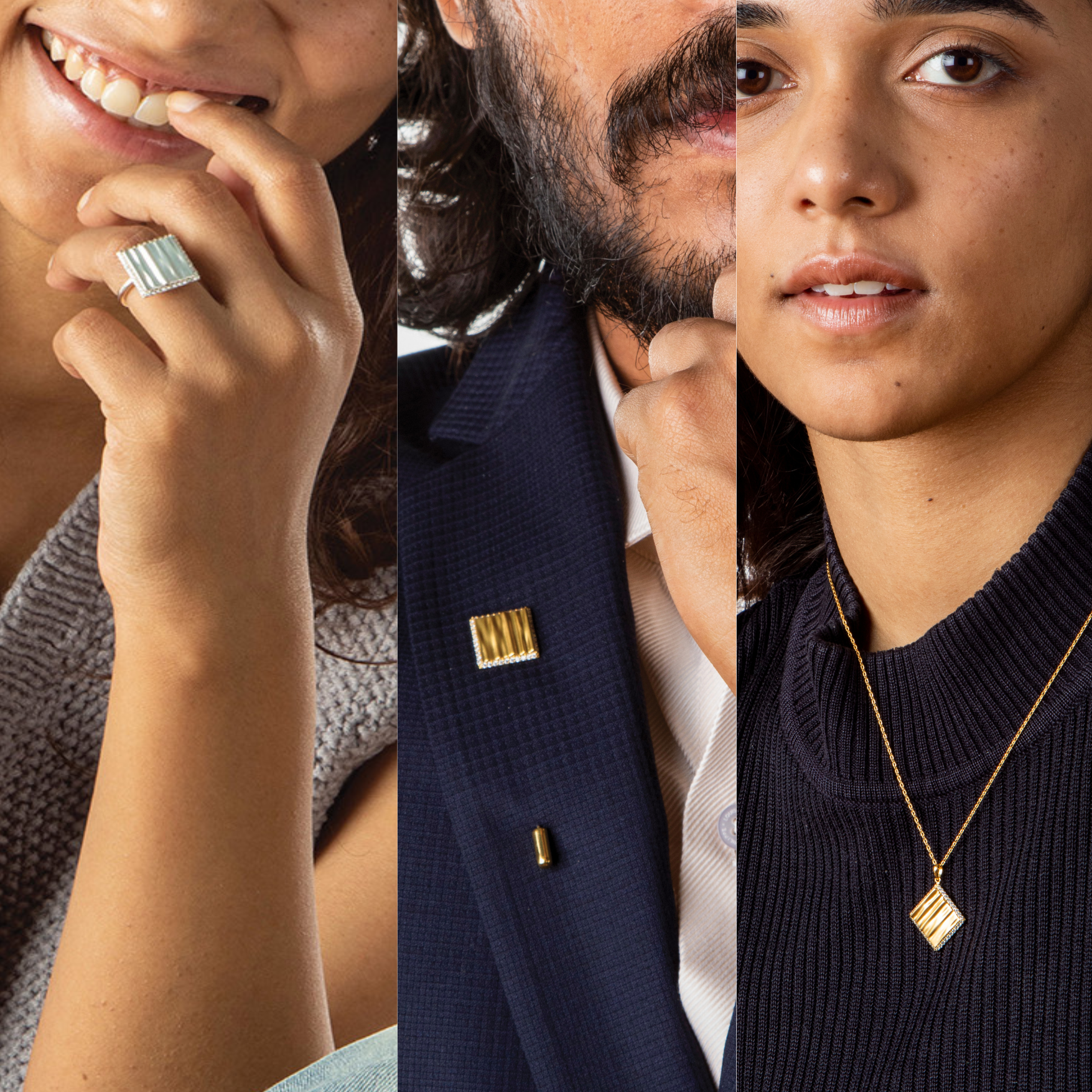 Is it compulsory to provide sound recording?

Yes, when you share the sound file, we add the 3D wave layer to your jewel. The sounprint is Soncur's mark of personalization. If you don't have the sound file while ordering, you can share it anytime after placing your order.
Can I replaced LoveIn Card if I lose the original one?

Yes, you can. You can order replacement a LoveIn card from Soncur's LoveIn app.
I'm not sure if I should share my voice. Is it safe?

Soncur used advanced data-encryption technology to ensure what's personal, stays personal.